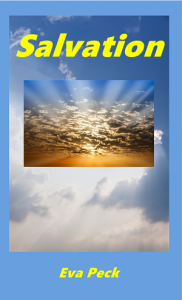 Christians often ponder the question of what is salvation? They understand Jesus Christ as being their Savior, and deeply desire to see as many as possible of their family members, friends, and even strangers to "become saved" as they perceive themselves to be. This book presents a fresh perspective on the subject.
What many may not realize is that the Bible presents at least two main concepts or threads of what salvation is, or how exactly Jesus is our Savior. We'll examine what was Jesus' original gospel message – the good news about the Kingdom of God – and what it is that actually saves us.
Some of what is in this book may come as a surprise, but I would like to show that the teachings are substantiated by the Bible.
I also wish to point out that the New Testament wasn't finalized until the 4th century in the time of the Emperor Constantine, by which time the church was nationalized and many of Jesus' original teachings had been lost. Orthodox doctrines were established by church councils over decades in response to the numerous groups with differing ideas that had sprung up. Often there were bitter disputes even among those present at the council meetings. The scriptures we have today therefore reflect this historical development. We have another small book on the subject of how the Bible is our guide for life despite its imperfections.
Readers are encouraged to consider the information presented in this book with open minds and hearts, and decide for themselves whether or not it resonates with them.
For more on this subject, check out The Greatest Love and The New Birth.
The book can be previewed and purchased at Amazon and other outlets.
See this page for the author's other books.
Australian readers may find a better value for The Greatest Love at Fishpond. This online store sells discounted books and delivers them postage-free.
A free PDF copy can be downloaded from this web page. If you have downloaded the book for free and like it, please consider writing a review.